Creams/Lotions/Oils
These are a combination of one or more vegetable/ herb infused oils combined with essential oils.
Creams, lotions, and oils are beneficial for:
Massage
Reducing stress/anxiety
Relieving headaches/migraines
Insomnia
Chronic or acute pain relief
Chronic muscular/joint aches and pain
Pregnancy and childbirth massage
Reducing inflammation
Boosting immunity
Enhancing wound healing
Sunburn relief
Relieving muscle spasms
Relaxing and soothing the nervous system
Aiding in the treatment of sprains, strains, and repetitive movement injuries
Baths

Aromatherapy full body baths are great for: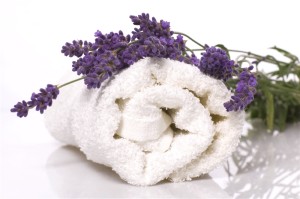 Reducing stress/anxiety
Aiding in detoxification
Easing muscle aches, pains, and tension
Soothing mental or physical fatigue
Stimulating circulation
Chakra clearing
Inhalation
There are a few different ways that you can inhale essential oils which usually depends on preference and need.  These include diffusing into the air (usually by an electronic device), room sprays, adding a drop of oil to a bowl of boiling water and breathing in (steam inhalation), and by directly inhaling the essential oils (inhaler tube, directly from the bottle, smelling salts, or placing on a cotton pad).
Diffusing is recommended for:
Uplifting mood
Increasing concentration/alertness
Reducing stress/anxiety
Sleep enhancement
Improving air quality/purity
Reducing airborne germs
Chakra clearing
Steam inhalation is recommended for:
Helping with respiratory function
Sinus infection or other sinus related issues
Congestion in the upper respiratory tract (colds, flu, allergies)
Direct inhalation is recommended for:
Reducing stress/anxiety
Uplifting mood
Relieving nausea
Relieving headaches
Boosting immunity
Reducing nasal congestion
Emotional support
Chakra clearing
Aromatic spritzers are recommended for:
Reducing undesirable odors in the air
Soothing a variety of emotional states
Sleep enhancement
Clearing negative energy from a space
Cleaning Products
Cleaning products made with essential oils can:
Enhance one's mood
Lower the chemical load on the body
Boost the immune system
Energize